Dr. Arvinder Singh
Empowering Healthcare from Clinical Expertise to Business Brilliance
With around 24 years of vast experience in the healthcare industry, Dr. Arvinder Singh (MBBS, MD, MBA – (IIM Gold Medalist), TEDx Speaker & Double World Record Holder) is a highly esteemed Board-Certified Cosmetic Dermatologist. In addition to his expertise in skin care treatments, Dr. Singh is also a leading Medipreneur, Trainer, and Coach. He provides exceptional skin care treatments, as well as valuable business consultation and guidance, catering to both aspiring individuals and seasoned medical professionals in Cosmetic Dermatology, Clinical Cosmetology, Aesthetics, and in the world of Medical Entrepreneurship.
His business brilliance & in-depth knowledge of the medical field, regulations, and industry trends, will ensure that medical professionals and healthcare organizations stay updated and compliant with the latest developments. Dr Arvinder's medical business skill training and coaching emphasize on various fields like facilitating connections within the medical community, integrating modern technology into medical practices, improving the patient experience and many more things. 
Dr. Arvinder Singh's Areas of Expertise

International Medical Board For Business Skills
A Holistic Financial Prescription for Medical Professionals dedicated to nurturing Financial & Business Skills in the healthcare industry. Dr. Singh's unwavering commitment to excellence ensures that you receive world-class education & guidance.
Chairman at International Board Of Cosmetic Dermatologist
IBCD is an independent Board in London with world-renowned experts providing high standards of education and training in Dermatology, Cosmetology and Aesthetics. Its members include Dermatologists, Plastic Surgeons, and Aesthetic Practitioners.
Arth Diagnostics
Arth Diagnostics is a leading diagnostic center in Udaipur, committed to delivering top-notch preventive healthcare services at an affordable price. Its experienced team ensures accurate diagnosis with the latest equipment and technology.
Arth Skin & Fitness
India's first QAI-certified center for Cosmetic Dermatology and Fitness, awarded by Rajasthan's Chief Minister and Cabinet Ministers. Arth Skin and Fitness is Rajasthan's premier destination for top-notch skin and fitness services.
Institute Of Aesthetic Medicine Cosmetology And Lasers
IAMCL has been authorized in accordance with Government of India regulations. It is also the only center in India accredited by the International Education Board, London, United Kingdom, and registered with Duns, Florida, United States (USA).
Achievements & Awards
Honoured in the British Parliament for outstanding achievements in Healthcare and Business

Honored with Inspiring Business Leader Award by Jacqueline Fernandes & senior leader Manjinder Singh Sirsa

Double World Record Holder




– First World Record Holder For Academic Excellence




– Second World Record for Riding a Quad Bike at Khardung La Pass Ladakh With 80% Disability

IFA Award Winner 2023 – Father of Cosmetic Dermatology

TEDx Speaker – TEDx Parel Event 2023

Record Holder as the only Post Graduate Medical Doctor to have Gold Medal from IIM (MBA)

Grand Master Accredited Certified Trainer in Clinical Cosmetology and Aesthetics

Awarded by the Chief Minister of Rajasthan as Best Cosmetic Dermatologist

Awarded by Health Minister as Excellence in Clinical Cosmetology and Aesthetics

Awarded as Best Cosmetic Dermatologist by the Governor of Maharashtra

Honored with Bhamashah Award by the Governor of Assam for extraordinary accomplishments and priceless contributions in the field of dermatology, clinical cosmetology, diagnostics, & fitness

Honored with the title of Asia Grand Master in the field of Skin, Laser, and Cosmetology in the Philippines

Awarded as the Best Cosmetic Dermatologist and Coach by famous film actress Kirti Kulhari at Big Impact Award

Honored by Rajasthan Health Minister for creating two World Records within a year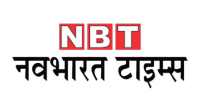 Dr. Arvinder Singh Helping In Elevating Growth In Your Medical Business
With a passion for transforming healthcare professionals into proficient entrepreneurs, Dr. Arvinder Singh has dedicated his life to bridging the gap between medical expertise and business acumen. Dr. Arvinder Singh's coaching and training services are designed to empower medical professionals, and healthcare organizations with the skills and strategies.
His excellent Medical Entrepreneurship will assist in enhancing business side of the healthcare industry by imparting abilities in areas such as financial management, marketing, strategic planning, and leadership development. As Medical Business Consultant and Trainer his coaching fosters a culture of excellence, which improves staff morale and patient satisfaction.
What Makes Dr. Arvinder Singh The Best Medical Business Skill Trainer?
At your pathway to success, Dr Singh specialize in guiding medical professionals towards their goals and aspirations. Dr Arvinder's dedicated medical business consultation and coaching services are tailored specifically. He will empower you to navigate through unique challenges and opportunities in the healthcare industry.
Elevated Business Acumen
Dr Arvinder's Medical Business Consultation will provide you with the knowledge and skills necessary to navigate the complex intersection of medicine and business. Medical business training and coaching programs focus on elevating your business acumen in the healthcare sector. By understanding the principles of business management, you will be better equipped to make informed decisions, develop strategic plans, and optimize your healthcare practice or organization for success.

Enhanced Financial Management
Efficient financial management holds a critical position within the medical sector. Dr. Singh's service is designed to provide in-depth financial literacy tailored to the healthcare industry. He also aids in understanding the intricacies of budgeting, optimizing revenue, and managing costs. By enhancing your proficiency in financial management, you will be able to attain financial stability, make well-informed financial choices.
Effective Marketing & Branding
He offers expert advice on crafting marketing and branding approaches specifically designed for the medical field. Dr. Arvinder will help you in crafting captivating marketing initiatives, forging a formidable brand identity, and establishing connections with your desired audience. His medical business training & coaching equips you with the tools to highlight your medical proficiency and services, all while building a foundation of trust and credibility among your patients.
Leadership Development
Effective leadership is vital in healthcare settings. Dr. Arvinder Singh's medical business coaching and training programs focus on leadership development, empowering healthcare managers and administrators to become inspirational leaders. He will enrich you with skills to lead healthcare teams effectively, foster a culture of excellence, and improve staff morale. Strong leadership leads to improved patient care and organizational success.

Risk Management
His training covers the essential aspects of compliance with healthcare regulations and effective risk management strategies. In the healthcare industry, compliance and risk management are critical. The medical law and ethics training led by Dr. Arvinder Singh offers a priceless chance to excel the crossroads of medicine and the legal system. By understanding these principles, you can mitigate legal and operational risks and maintain a positive reputation within the medical community.

Personal and Professional Growth
Dr. Arvinder Singh empowers individuals to expand their horizons, enhance their careers, and achieve long-lasting success. Beyond business skills, his coaching and training programs promote personal and professional growth. By sharpening both your medical expertise and business proficiency, you will be well-prepared for the challenges and opportunities in today's competitive healthcare landscape.

Harness Success in Your Healthcare Venture and Optimize Your Skills as a Medical Practitioner with the Expert Medical Business Skill Trainer – Dr. Arvinder Singh.
Videos
Quick instructional videos are a fantastic method to help you understand critical topics and concepts. We continuously work in that area to keep our community well informed about their health and how to keep it sound.
Watch our educational videos on various health-related topics and cater the knowledge you can use for your own good. See our medical practitioners performing checkups and treatments with their expertise on the patient.
Book An Appointment


With Dr Arvinder Singh Now!