Udaipur's Best Platelet Rich Plasma Therapy For Hair And Skin
Platelet Rich Plasma Therapy (PRP) has gained huge popularity and credibility among the scientific community. Its amazing results have made it one of the most sought-after therapy for better hair and skin. Dr. Arvinder Singh brings to Udaipur its best PRP therapy, backed with the most advanced technology and a world-class panel of clinical aestheticians. Here's everything you need to know about platelet-rich plasma therapy also known as PRP therapy
Time has an inevitable impact on your beauty. Your skin loses its youthfulness with each passing day. Hair fall makes you fall prey to tiresome home remedies and opportunistic cosmetics. , To fight such effects of unhealthy lifestyles, sun, and pollution, PRP is the most trusted therapy. In addition, Now you don't need to travel to metro cities to get one. With the expertise of Udaipur's best panel of clinical cosmetologists, we now bring to you a permanent solution for hair loss and wrinkled/aging skin. loved by celebrities for its amazing and long-lasting results, PRP is all that you need to augment your beauty.
Dr. Arvinder Singh
MBBS, MD, Clinical Cosmetologist,
Post Graduate and Masters in Clinical Cosmetology (Germany & NewYork)
Life Member of Indian Aesthetic Society
What is Platelet-rich plasma (PRP) therapy
PRP therapy for hair loss or skin is a medical treatment in which an individual's blood is drawn, processed, and then injected into the scalp or their skin. Moreover, Your blood is used to  heal your impaired tissues which then accelerates collagen synthesis and promotes healing, enhancing your beauty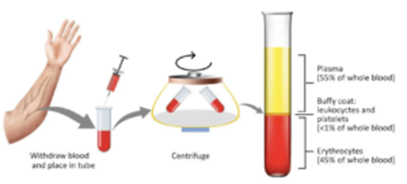 Arth Skin and Fitness: The top clinic for hair loss and skin Rejuvenation in Udaipur
Arth skin and fitness give you the top technology. However, The best cold centrifuges are used to separate platelets from the blood. Therefore This makes sure that the plasma is ever fresh and activates only when injected into the body. This gives the best and desired results.
The best doctors for Hair and Skin PRP in Udaipur
The technology is used by the most learned experts, who use their world-class knowledge and efforts to give you the desired results. Our finest cosmetologists provide you with the top PRP therapy for hair loss and skin in Udaipur
Advantages of PRP therapy
 PRP therapy puts life into your skin. moreover, the best vampire facial in Udaipur, you find your skin getting younger and plumper as PRP promotes collagen synthesis. In addition, It makes your skin look more fresh, youthful, and charming. Now get the top PRP therapy for hair in Udaipur. Find a permanent solution for acne scars, aging skin, pigmentation, melasma, and hair loss at Arth skin and fitness, the top cosmetic clinic in Udaipur