The Best Treatment for Melasma and hyper-pigmentation is now available in Udaipur
Melasma and hyperpigmentation are very common skin imperfections. At Arth Skin And Fitness, Dr. Arvinder Singh and his panel of experts give you the best treatment for pigmentation in Udaipur.
Also called the mask of pregnancy, melasma is a common skin problem especially among women. The causes are complex including overproduction of melanin, sun and hormones are known to trigger it.  Nearly every other person has the problem of pigmentation which if left untreated can lead to melasma or hyperpigmentation, leaving the skin troubled. In association with the best LASER in the world ALMA, we bring you the best treatment for melasma and hyperpigmentation in Udaipur. It not only helps you get rid of the problem but also makes your skin more beautiful and young. Here's why we provide you with the top treatment for melasma and hyperpigmentation in Udaipur.
THE BEST LASER TREATMENT FOR MELASMA AND HYPERPIGMENTATION IN UDAIPUR
For the first time in North India, we bring you the center of Excellence in Rajasthan with ALMA- the number 1 LASER aesthetic laser company. Using the best machines of top quality we ensure perfect and desired results with no downtime and side effects. We use Alma's light-based laser and IPL treatments to remove the appearance of spots and skin hyper-pigmentation by targeting the melanin in the darkened area and dispersing it.
Alma Harmony combines a full spectrum of aesthetic indications, advanced technologies and excellent clinical results to create complete aesthetic harmony. Giving you the best laser treatment for hyperpigmentation and melasma.
THE BEST DOCTORS AND EXPERTS FOR MELASMA AND HYPERPIGMENTATION IN UDAIPUR
Your skin is soft and fragile, it needs experts hands and supervision who know the exact amount of care it needs. Our panel of expert cosmetologists is filled with world-class clinical aestheticians like Dr Arvinder Singh who has taken training and degrees from Germany, Sweden and New York. Their expertise ensures the results you get are amazing and appreciable making them the top doctors for melasma and hyper-pigmentation in Udaipur.
Dr. Arvinder Singh
MBBS, MD, Clinical Cosmetologist,
Post Graduate  and Masters in Clinical Cosmetology (Germany & New York)
Life Member of Indian Aesthetic Society
BEST RESULTS FOR MELASMA AND hyper-pigmentation
To achieve the outcomes you desire, i.e, the best results for pigmentation, it's the combination of machines and doctors that gives you the best results. Our top-class treatments and doctors ensure you get the best and youthful skin. You're the most important person in the treatment room, your satisfaction and comfort are our priority.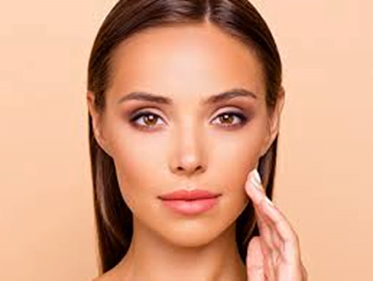 For the best Laser treatment of melasma and hyper-pigmentation visit us today and get rid of all the skin imperfections. 
For More Information Contact –
Dr. Arvinder Singh
MBBS, MD (Gold Medalist)
Clinical Cosmetic Dermatologist and Pathologist
International Certified and Trained from
USA, Germany, Canada and Sweden
Face Injector, Botox and Derma Filler, Body and Face Shaping Specialist
www.arthskinfit.com
23 years of experience
Contact: +91 855 985 5945