Famous film actress Mahima Chowdhary also praised arth Group
Pardes fame actress Mahima Chowdhary came to Udaipur for the talent hunt round organized by arth Group. He came to arth Skin and Fitness and saw their machines and the service provided by them. He said that I am surprised that such national and international level machines and services are available in a city like Udaipur. He said that he has seen a lot of modern techniques related to skin and fitness in the country and abroad and high quality services are also being provided. He enthusiastically compared arth Group with the kings and emperors of the past. He said that just as when King Maharaja used to encourage art, there was a lot of cooperation in the development of art, in the same way, the way arth Group is promoting art and medicine now, the society will benefit a lot.Mahima Chaudhary said She will soon be seen again in films and is more excited about her upcoming films Signature and Emergency. She said that she likes Udaipur very much and wants to spend more time in Udaipur for a few more days. On this occasion, she also congratulated arth Group for achieving the world record.arth Group CEO Dr. Arvinder Singh, Dr. Deepa Singh, Dr. Khurshid Ahmed and Praveen Sharma welcomed him and sent best wishes.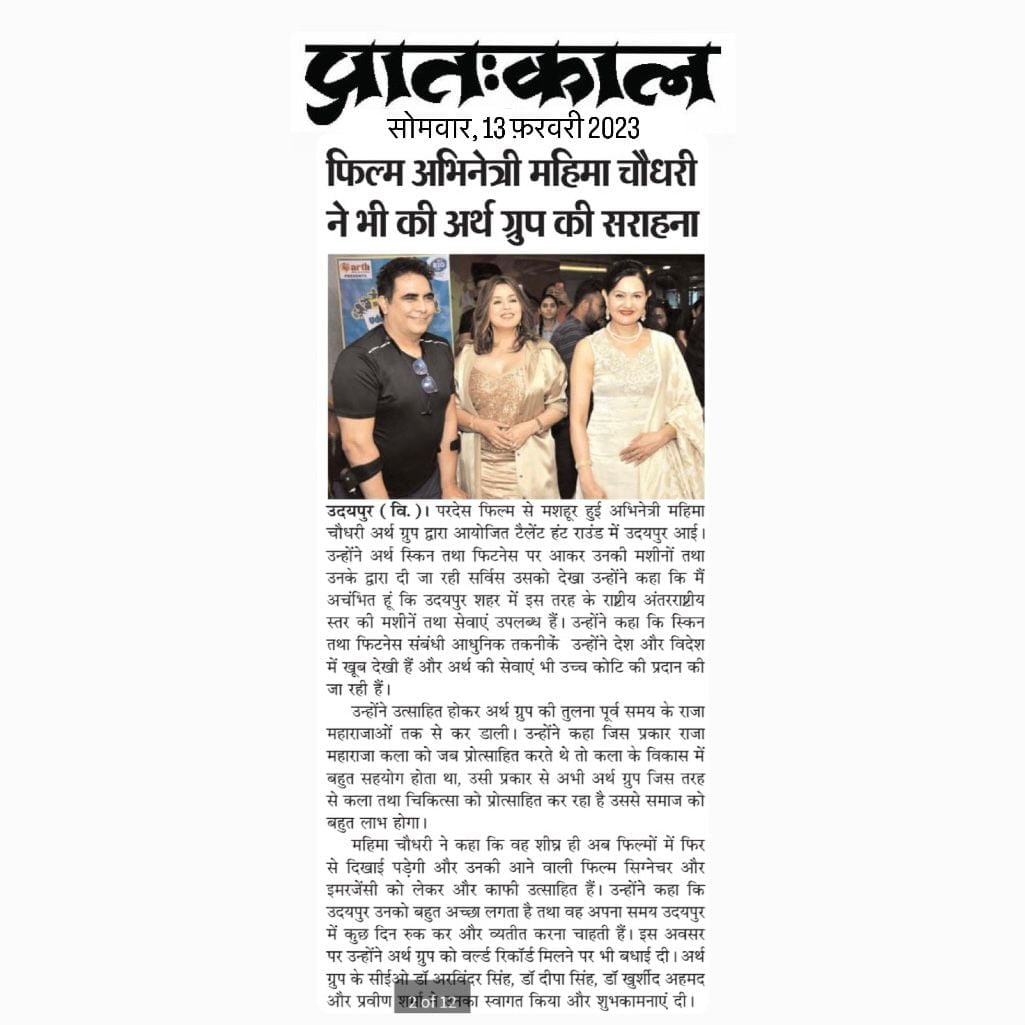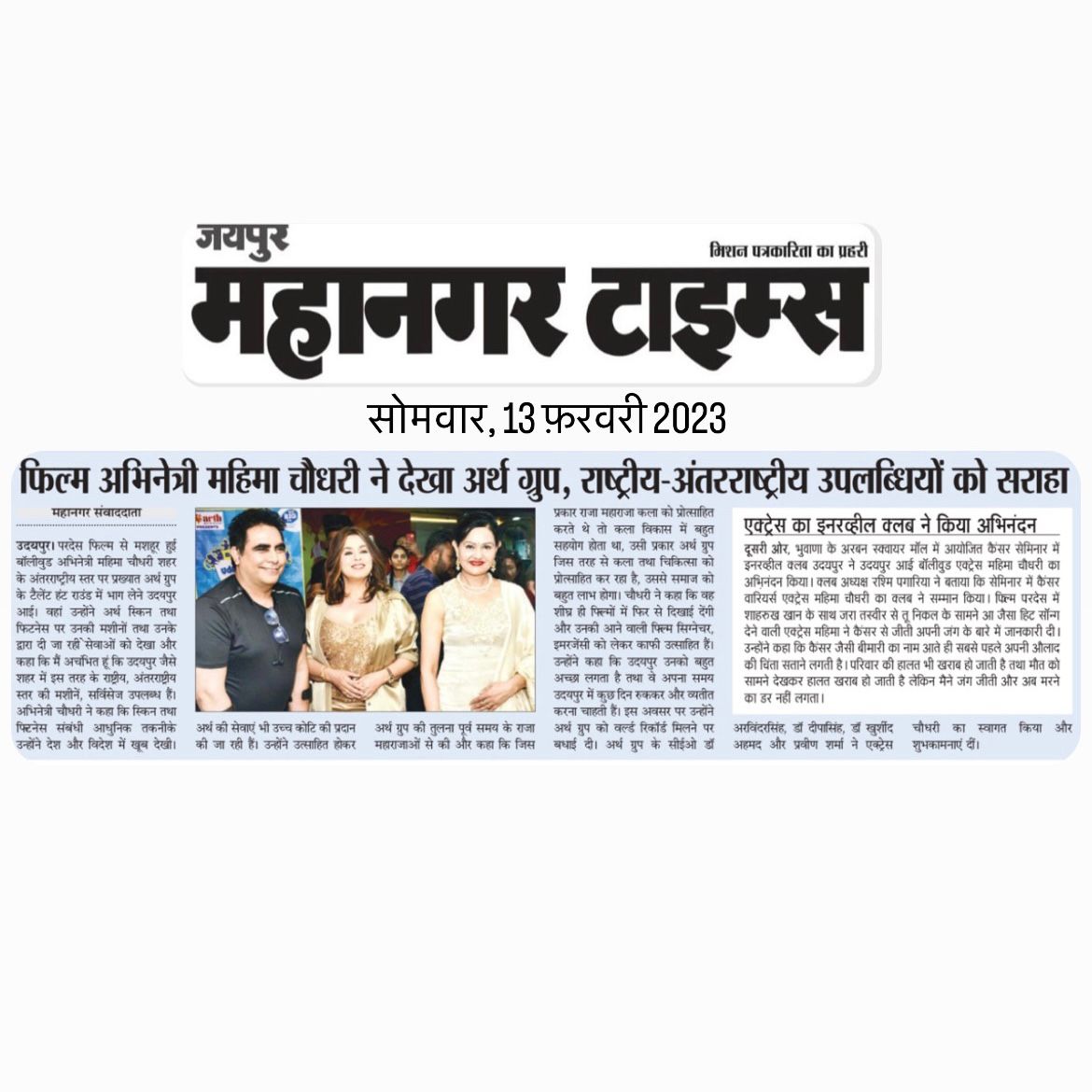 For More Information Contact : –
Dr. Arvinder Singh
World Record Holder For Academic Excellence
MBBS, MD, MBA (IIM) – Gold Medalist
International Board Certified Cosmetic Dermatologist and Aesthetic Physician
Board Member of International Education Board, UK
Clinical Cosmetic Dermatologist (Canada)
Diploma in Medical Aesthetics & Cosmetology from American Association and
American Council (USA)
Fellowship in Facial Aesthetic & Clinical Cosmetology (Sweden &
Germany)
Grand Master Accredited Certified Trainer in Clinical Cosmetology and
Aesthetics (London, UK)
International Faculty Head of IEB, UK
Trained and Certified from USA, Germany, Canada, and Sweden.
Face Injector, Botox and Derma Filler, Body and Face Shaping Specialist.
To know more
Call: +91-9929093266, 7073111777,
Reach: 3rd Floor, 4C Arth Building, Behind Bhartiya Lok Kala Mandal, Udaipur